Jobs
Careers At CIEL
CIEL is always seeking the brightest legal minds in the field of international environmental law. While we do not currently have any legal staff positions posted, we welcome your resume and cover letter for future consideration.
None currently, please check back later.


Internships
CIEL is also deeply committed to developing the next generation of legal professionals. CIEL offers internships to current law students and fellowships to recent law school graduates and members of the Bar who wish to develop or increase their knowledge of the practice of public interest, international environmental law. Please submit your application to our Washington, D.C. office or Geneva, Switzerland office. If you apply to both the Washington DC and Geneva offices, please clearly indicate this in the body of your e-mail/ application.
CIEL offers an Environmental Communications Internship for undergraduate students, graduate students, and graduates to help dramatically increase the role of communications in advancing CIEL's mission, supporting program objectives and growing its audience.


Fellowships
In addition to its normal fellowships, CIEL offers one special fellowship each year, the Louis B. Sohn Fellowship in Human Rights and Environment, for public interest lawyers that have had significant on the ground experience working on human rights issues.

See also the Ford Foundation Post-Graduate Fellowship in Public Interest Law (Deadline: February 10, 2015).
Law Fellowships & Working At CIEL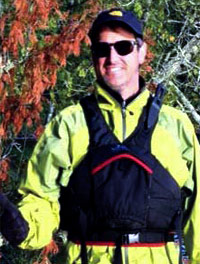 "CIEL certainly had a full stable of highly talented environmental lawyers and activists. Working with CIEL prepared me to work for the NAFTA Commission for Environmental Cooperation and I look back on that year of work with very fond memories.

It's interesting- -so many top leaders came through the doors of CIEL, from Greenpeace, academia, to industry and the best law firms. CIEL touched a lot of people who in turn have done great things for the environment all over the world ."
- Timothy T. Jones, Former Law Fellow, 1995 Environmental Attorney
Learn More!
To receive CIEL's monthy newletter, click here.
About My Internship Experience At CIEL

"My internship at CIEL exposed me to some of the most contemporary and pressing issues in international law, world trade and environment.

Apart from analyzing black-letter law and theory, my assignments taught me how to balance various stake-holder concerns and coming up with pragmatic solutions. I found the program to be very inclusive, with interns regularly attending weekly staff meetings and many other events around D.C.

Having had made some very good friends, I can easily say that the entire CIEL family is extremely friendly, supportive and approachable. It was an inspiring experience, to say the least!"
- Shashank P. Kumar
LL.M. Candidate - Class of 2011
Yale Law School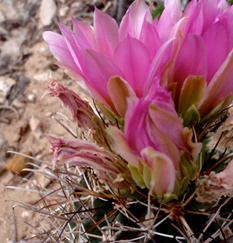 CIEL (UNITED STATES) | 1350 CONNECTICUT AVENUE, NW SUITE #1100 | WASHINGTON, DC 20036| PHONE: (202) 785-8700 FAX: (202) 785-8701 | E-MAIL: INFO@CIEL.ORG
CIEL (SWITZERLAND) | 15 RUE DES SAVOISES, 1205 GENEVA, SWITZERLAND | PHONE:41-22-789-0500 FAX: 41-22-789-0739 | E-MAIL: GENEVA@CIEL.ORG