Who We Are
Since 1989, the Center for International Environmental Law (CIEL) has worked to strengthen and use international law and institutions to protect the environment, promote human health, and ensure a just and sustainable society.

With offices in Washington, DC and Geneva, CIEL's staff of international attorneys provide legal counsel and advocacy, policy research and capacity building in the areas of:
CIEL also has a vibrant intern program for law school students and fellows in both our DC and Geneva offices. Over its 20 years, CIEL has trained more than 350 interns from 53 countries, providing an important educational opportunity for lawyers in training; there are very few ways at an early stage of a legal career to obtain the in-depth experience and training in international environmental legal advocacy that CIEL can provide. In conjunction with this program, CIEL conducts a joint research and teaching program with The American University's Washington College of Law, focused on international and comparative environmental law and offers internships and fellowships in Washington, D.C. and Geneva, Switzerland to educate the next generation of international environmental advocates.

Finally, CIEL recognizes exceptional contributions to international environmental law each year with its prestigious International Environmental Law award. Past recipients have included the United Nations Environment Program, Antonio A. Oposa, Jr., Edith Brown Weiss, Raul Estrada-Oyuela and Louis B. Sohn.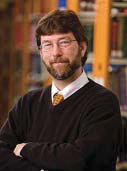 "To tackle the challenges the world faces today, it's not enough to be an outstanding attorney; you also have to be a passionate advocate.

This combination of legal expertise and passionate activism makes CIEL what it is and makes it so vital to the fights we have before us."
-David Hunter, Former Executive Director, CIEL Associate Professor of Law and Director, International Legal Studies Program Washington College of Law, American University
CIEL (UNITED STATES) | 1350 CONNECTICUT AVENUE, NW SUITE #1100 | WASHINGTON, DC 20036| PHONE: (202) 785-8700 FAX: (202) 785-8701 | E-MAIL: INFO@CIEL.ORG
CIEL (SWITZERLAND) | 15 RUE DES SAVOISES, 1205 GENEVA, SWITZERLAND | PHONE:41-22-789-0500 FAX: 41-22-789-0739 | E-MAIL: GENEVA@CIEL.ORG