International Environmental Law Award
Every year the Center for International Environmental Law's International Environmental Law Award recognizes individuals who have made outstanding contributions to the effort to achieve solutions to environmental problems through international law and institutions.

The CIEL International Environmental Law Award reflects two realities. The first is that international environmental law (including international law regarding human health) has emerged as a rich and distinct field of public international law. International environmental law now includes important principles of customary international law and more than one thousand international instruments, supported by bilateral, regional and global institutions. At the same time, and as befits the fact that all fields of international law are closely interrelated, environmental and health issues in international law are increasingly being integrated with other areas, such as human rights, trade, investment, intellectual property and national security.

The second reality underlying the CIEL International Environmental Law Award is that the world is still confronted by serious environmental problems that require international solutions. These threats include loss of biodiversity, pollution from toxic chemicals and heavy metals, pollution and shortages of freshwater, climate change, pollution and overexploitation of marine resources, unregulated biotechnology, transboundary air pollution, and soil erosion and degradation. International law and institutions are essential elements of any effective and sustainable solution to these problems.
International Environmental Law Award Recipients
Learn More!
To receive CIEL's monthy newletter, click here.
---
—Adolfo Millabur Ñancuil, Coordinaciõn de Identidades Territoriales, Mapuche, Tirúa, Chile
---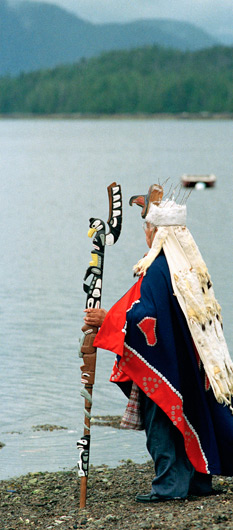 CIEL (UNITED STATES) | 1350 CONNECTICUT AVENUE, NW SUITE #1100 | WASHINGTON, DC 20036| PHONE: (202) 785-8700 FAX: (202) 785-8701 | E-MAIL: INFO@CIEL.ORG
CIEL (SWITZERLAND) | 15 RUE DES SAVOISES, 1205 GENEVA, SWITZERLAND | PHONE:41-22-789-0500 FAX: 41-22-789-0739 | E-MAIL: GENEVA@CIEL.ORG