Law & Communities Program
---
For more information about CIEL's Law and Communities Program, contact Melissa Blue Sky.
---
About the Law & Communities Program
How We Work
CIEL's Law and Communities (L&C) Program assists communities in defending their rights to land and natural resources. Working with partners around the world, CIEL provides direct support to communities by helping them access regional and international mechanisms to defend themselves. CIEL also advocates for international laws and policies that recognize community-based property rights, with a special focus on the right to free, prior, and informed consent (FPIC).

Resource-dependent, often indigenous, communities are disproportionately affected by development projects supported by governments and the private sector. The rights of these communities to determine whether and how their natural resources are developed--rights increasingly recognized by national and international law--are frequently ignored. Read more about the legal needs of rural communities.

Recourse to international mechanisms can complement and bolster national efforts to ensure respect for the rights of communities. CIEL, together with its colleagues, has supported the creation and strengthening of these mechanisms over the last twenty years.
There is a great need, however, to ensure that communities know these mechanisms exist and how to use them. The L&C Program is dedicated to supporting local communities in their use of these mechanisms to defend their rights to land and natural resources. For more information regarding current docket of L&C cases, view Our Current Work .
Our History
The Law and Communities (L&C) Program was established in 1997 by Owen Lynch, a leader in the field of community-based property rights and community-based natural resource management. Under Lynch's leadership from 1997 to 2007, the L&C Program supported the formation and strengthening of public interest environmental law organizations around the world, facilitated exchanges between Southern NGOs, and researched national legal frameworks that support community ownership and management of natural resources. Learn more about the accomplishments of the L&C Program.
Learn More!
To receive CIEL's monthy newletter, click here.
---
Latest Law & Communities Program News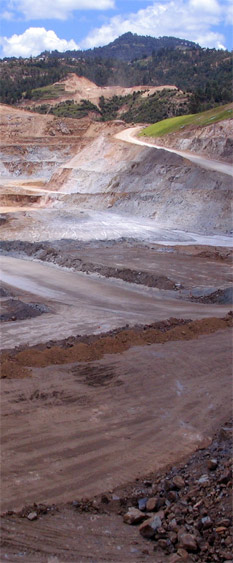 CIEL (UNITED STATES) | 1350 CONNECTICUT AVENUE, NW SUITE #1100 | WASHINGTON, DC 20036| PHONE: (202) 785-8700 FAX: (202) 785-8701 | E-MAIL: INFO@CIEL.ORG
CIEL (SWITZERLAND) | 15 RUE DES SAVOISES, 1205 GENEVA, SWITZERLAND | PHONE:41-22-789-0500 FAX: 41-22-789-0739 | E-MAIL: GENEVA@CIEL.ORG