Law & Communities Program
---
For more information about CIEL's Law and Communities Program, contact Melissa Blue Sky.
---
Law and Communities Program
Research & Publications
Defensoras y Defensores Ambientales en Peligro: La Situación en México y Centro América en el Ámbito de la Industria Minera (October 2010) [Informe preparado por el Centro para el Derecho Internacional Ambiental para la audiencia general del 25 de octubre de 2010 durante el 140º período ordinario de sesiones de la Comisión Interamericana de Derechos Humanos.]

Building Bridges: North America/South Asia Conversation on Environmental Justice (2004) (Proceedings of the environmental justice workshop held in Sariska, India on December 2002)

Indigenous Peoples, Mining, and International Law (2002) (Orellana) (English & Spanish versions of this paper are posted at the International Institute for Environment and Development]

Whose Natural Resources? Whose Common Good? Towards a New Paradigm of Environmental Justice and theNational Interest in Indonesia (2002) [LC02-2]

Community-Based Property Rights: A Concept Note (One of eight issue briefs presented at the World Summit on Sustainable Development in August, 2002)

Promoting Legal Recognition of Community-Based Property Rights, Including the Commons: Some Theoretical Considerations (Paper presented at a Symposium of the International Association for the Study of Common Property and the Workshop in Political Theory and Policy Analysis, Indiana University, Bloomington, Indiana, June 7, 1999.) (Lynch) For other papers presented at this symposium, visit: http://www.indiana.edu/~iascp/symposium99.html


Mountain Laws and Peoples: Moving Towards Sustainable Development and Recognition of Community-Based Property Rights: A General Overview of Mountain Laws and Policies with Insights from the Mountain Forum's Electronic Conference on Mountain Policy and Law (Available at the Mountain Forum) (2000) (Lynch & Maggio)

Using Intellectual Knowledge as a Tool to Protect Traditional Knowledge, prepared for the Convention on Biological Diversity Workshop on Traditional Knowledge, Madrid, November 1997 (1999) (Downes) [LC99-1]

Comments on Improving Identification of Prior Art: Recommendations on Traditional Knowledge Relating to Biological Diversity, Submitted to the United States Patent and Trademark Office (1999) (Wiser & Downes) [LC99-2]

Building Alliance between Local People and Lawyers, in Local People and Lawyers: Building Alliances for Policy Change (Washington, DC: Johns Hopkins University School of Advanced International Studies Program on Social Change and Development, 1998) (Lynch) [LC98-1]

Conflict, Law and Community-Based Natural Resource Management: A Summary of Existing and Proposed Policies (United Nations Food and Agriculture Organization, 1998) (Lynch) [LC98-2]

Law, Pluralism and the Promotion of Sustainable Community-Based Forest Management, 49 Unasylva 194 (1998) (Lynch) [LC98-3]

Legal Concepts and Strategies for Promoting Community-Based Natural Resource Management: Insights from the Philippine and Other Nations (1997) (Lynch) [LC97-1]

Thinking Globally and Acting Locally: The Internationalization of State and Local Environmental Law in Florida 2020: Visions of Our Future, The Third Annual Public Interest Environmental Conference (Journal of the Public Interest Environmental Conference, Vol. 1, No. 1, Spring 1997) (Lynch) [LC97-2]


Human Rights, Environment and Economic Development: Existing and Emerging Standards in International Law and Global Society, [Revised Draft, 1997] [Lynch & Maggio] [LC97-3]

The Diversity and Dynamics of Shifting Cultivation: Myths, Realities and Policy Implications (World Resources Institute, 1997) (Thrupp, Hecht, Browder, Lynch, Megateli & Browder) [Available from WRI]

Legal Challenges Beyond the Americas: Indigenous Occupants in Asia and Africa, 9 St. Thomas Law Review 3 (1996) (Lynch) [LC96-1]

Making Environmental Law in Asia More Effective: Participant's Report of a Regional Workshop in Hong Kong, March 4-8, 1996 (The Center of Urban Planning & Environmental Management, 1996) (Barron & Cottrell, eds.) [LC96-2]

Balancing Acts: Community-Based Forest Management and National Law in Seven Asian and Pacific Countries (Washington, DC: World Resources Institute, 1995) (Lynch & Talbott)

Common Problems, Uncommon Solutions (Baguio, Philippines: Proceedings from the NGO Policy Workshop on Strategies for Effectively Promoting Community-Based Management of Tropical Forest Resources: Lessons from Asia & Other Regions, May 19-23, 1994) (Berdan & Pasimio, eds.) [LC4-1]

Tenurial Rights and Community-based Conservation, in Natural Connections: Perspectives in Community-based Conservation (Island Press, 1994) (Lynch & Alcorn) [LC94-2]

An Earth Parliament for Indigenous People: Investigating Alternative World Governance, 4 Colorado Journal of International Environmental Law & Policy 197 (1993) (Wold) [LC93-1]

Securing Community-Based Tenurial Rights in the Tropical Forests of Asia: An Overview of Current and Prospective Strategies (Washington, DC: World Resources Institute, 1992) (Lynch) [Available from WRI]

A Review and Analysis of National Laws and Policies Concerning Customary Ownership and the Conservation and Sustainable Development of Forests and other Biological Resources, in Papua New Guinea Conservation Needs Assessment (Boroko: Government of Papua New Guinea Department of Environment and Conservation, 1992) (Lynch & Marat) [LC92-1]

Legal Frameworks for Forest Management in Asia: Case Studies of Community/State Relations (Voices from the Field: Fourth Annual Social Forestry Writing Workshop (Legal Issues). (Honolulu: East West Center, 1991) (Fox, Lynch, Moore & Zimsky, eds.) [Available from East West Center]

Whither the People? Demographic, Tenurial and Agricultural Aspects of the Tropical Forestry Action Plan (World Resources Institute, 1990) (Lynch) [LC90-1]

The Legal Bases of Philippine Colonial Sovereignty: An Inquiry, 62 Philippine Law Journal 3. (University of the Philippines, 1989) (Lynch) [LC89-1]

Legal Responses to the Philippine Deforestation Crisis, 20 Journal of International Law and Politics, New York University (1988) (Lynch) [LC88-1]

Indigenous Rights in Insular Southeast Asia, in Ruth Tasswell, ed., Southeast Asian Tribal Groups and Ethnic Minorities: Prospects for the Eighties and Beyond (Cambridge, MA: Cultural Survival, 1987) (Lynch) [LC87-1]
Learn More!
To receive CIEL's monthy newletter, click here.
---
How To Order A Research Paper Or Publication

To order a research paper or publication, e-mail info@ciel.org
Or mail or fax your request to CIEL at:
1350 Connecticut Ave. NW
Suite 1100
Washington DC 20036
Fax CIEL at (202) 785-8701
---

Download free electronic copies of the file (where applicable) in PDF format viewable with Adobe Reader.

---
More CIEL Research & Publications Categories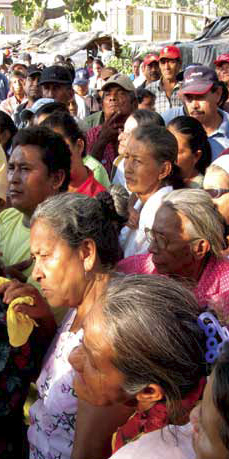 CIEL (UNITED STATES) | 1350 CONNECTICUT AVENUE, NW SUITE #1100 | WASHINGTON, DC 20036| PHONE: (202) 785-8700 FAX: (202) 785-8701 | E-MAIL: INFO@CIEL.ORG
CIEL (SWITZERLAND) | 15 RUE DES SAVOISES, 1205 GENEVA, SWITZERLAND | PHONE:41-22-789-0500 FAX: 41-22-789-0739 | E-MAIL: GENEVA@CIEL.ORG