Baskut Tuncak, Staff Attorney
Chemicals Program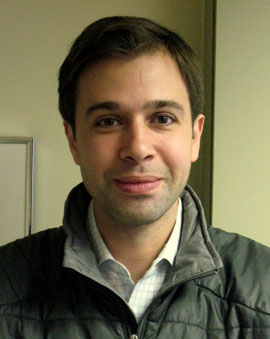 Baskut Tuncak is a staff attorney and chemist with the Environmental Health Program at the Center for International Environmental Law (CIEL). Focusing on developing laws and institutions that enable the transition to safer chemicals, Baskut is engaged in the negotiation of international treaties and agreements for chemicals management, in particular the Stockholm Convention on Persistent Organic Pollutants (POPs) and the Strategic Approach to International Chemicals Management (SAICM). Baskut is also engaged in the development of national and regional laws for chemicals management in the European Union, United States and in the Global South. His practice frequently overlaps with international laws for human rights, financial institutions, and previously worked on trade and intellectual property issues out of CIEL's Geneva office. Specific issues of focus in chemicals management include hormone (endocrine) disruption, mining and other extractive industries, and chemicals in products.
Before joining CIEL, Baskut spent several years as synthetic chemist with small pharmaceutical and synthetic biology companies, specializing in DNA synthesis for medicine, alternative energy, and other applications.
Baskut serves as vice-chair of the American Bar Association Committee on "Pesticides, Chemicals Regulation and Right-to-Know," chair of the IPEN working group on Endocrine Disrupting Chemicals, and director of the Association of Plant Breeding for the Benefit of Society. In addition, he serves in various advisory roles to both governmental and non-governmental initiatives. Baskut is based in Washington, D.C. and licensed to practice law in the District of Columbia.

Recent publications include:

Baskut can be reached at btuncak@ciel.org.
CIEL (UNITED STATES) | 1350 CONNECTICUT AVENUE, NW SUITE #1100 | WASHINGTON, DC 20036| PHONE: (202) 785-8700 FAX: (202) 785-8701 | E-MAIL: INFO@CIEL.ORG
CIEL (SWITZERLAND) | 15 RUE DES SAVOISES, 1205 GENEVA, SWITZERLAND | PHONE:41-22-789-0500 FAX: 41-22-789-0739 | E-MAIL: GENEVA@CIEL.ORG