---
CIEL is a 501(c)(3) tax-exempt organization. For more information about making a donation to CIEL, contact Melissa Hippler.
---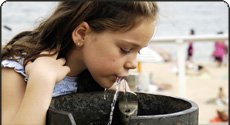 Defending the Right To A Healthy Planet
CIEL passionately works to end human rights abuses, empower people to protect their rights, develop U.S. policy on chemicals and a global mercury treaty, create an international solution to nanotechnology, promote improved performance standards in International Financial Institutions, protect forests and human rights, and expand expertise in environmental law. Your financial support helps make it possible for CIEL to defend the right to a healthy planet.



Combined Federal Campaign #10417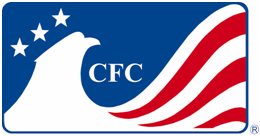 If you are a Federal employee, you can give through the Combined Federal Campaign (CFC), the annual workplace charity drive that the Federal government runs every fall.
For more than four decades, the U.S. government has sponsored the Combined Federal Campaign (CFC)—the world's largest workplace giving program. Employees choose the charities they wish to support (usually through direct payroll deductions) from a list of more than 1,900 national and 40,000 local organizations. For more information about the CFC, visit www.opm.gov/cfc.
The Center for International Environmental Law
Combined Federal Campaign (CFC) Number is 10417
To make a charitable gift to support CIEL's international environmental work, on the pledge form you receive at work, designate your contribution to the Center for International Environmental Law and write in our CFC #10417.
Since this is a payroll deduction campaign, you can contribute monthly. A $20 gift each month amounts to $240 in a year-- a very generous gift!
Learn More!
To receive CIEL's monthy newletter, click here.
---
Reasons To Support CIEL
Your support is critically needed. Please see: