---
CIEL is a 501(c)(3) tax-exempt organization. For more information about making a donation to CIEL, contact Melissa Hippler.
---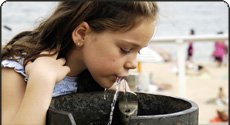 Defending the Right To A Healthy Planet
CIEL passionately works to end human rights abuses, empower people to protect their rights, develop U.S. policy on chemicals and a global mercury treaty, create an international solution to nanotechnology, promote improved performance standards in International Financial Institutions, protect forests and human rights, and expand expertise in environmental law. Your financial support helps make it possible for CIEL to defend the right to a healthy planet.



Donate Online
Your online gift provides the essential funding for international environmental law initiatives that have been identified as needing the most support. Check or credit card contributions are especially cost effective.
Pay With Credit Card
CIEL uses Democracy Engine's secure online donation form and payment processing center to process online donation payments. You can you any major credit card to donate online.
Please note, temporarly we are asking for contributors outside of the United States to use this page when making donations.
Monthly, Quarterly or Annual Giving
Use the online donation form to regularly schedule charitable credit card donations to CIEL. This is a convenient – and paperless – way for you to provide the stable flow of support that allows our environmental law staff and advocates to focus more effectively on critical projects.
Tribute and Honor Giving
Using the online donation form, you can support international environmental law initiatives and:
Make a memorial gift in memory of someone special
Celebrate a special occasion, such as a birthday, wedding, anniversary, or holiday
Personal Fundraising
A personal CIEL fund is a great way to have fun while motivating your family and friends to support the environmental issues, places, animals and people you care about.
Share with your network (via Facebook, Twitter, Blog, or e-mail) CIEL's work and your story on why you support CIEL. Then share CIEL's online donation form link to help fundraise for CIEL.
Copy and paste this link into your personal fundraising campaign https://salsa3.salsalabs.com/o/50118/p/salsa/donation/common/public/?donate_page_KEY=7221
Or direct your friends and family to CIEL's Web site to learn more about CIEL or to make a donation from CIEL's Web site.
International Donations
International donors are welcome. We are working to create a form that can accept currencies other than the U.S. dollar, but until that time we suggest using the quick converter on www.oanda.com to determine currency conversions.