---
CIEL is a 501(c)(3) tax-exempt organization. For more information about making a donation to CIEL, contact Melissa Hippler.
---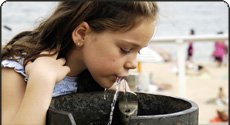 Defending the Right To A Healthy Planet
CIEL passionately works to end human rights abuses, empower people to protect their rights, develop U.S. policy on chemicals and a global mercury treaty, create an international solution to nanotechnology, promote improved performance standards in International Financial Institutions, protect forests and human rights, and expand expertise in environmental law. Your financial support helps make it possible for CIEL to defend the right to a healthy planet.



Stay Informed & Join Our Community
One of the many ways you can support CIEL is by staying informed about issues we are working on and by becoming active in conversations around CIEL topics. Here are some ways you can continue to stay informed and active in CIEL's work.
Sign Me Up for E-mail From CIEL
We send CIEL News and event information approximately once a month on topics related to human health, human rights, and the environment. We do not share your contact information with others.
Visit Our CIEL Worldview Blog
Find out what CIEL's attorneys have to say about international environmental issues. CIEL staff across all CIEL programs blog about news, events and initiatives they are working on.
Follow CIEL On Twitter
Share CIEL tweets with your network. Twitter is an online social networking and microblogging service that enables its users to send and read text-based posts of up to 140 characters, informally known as "tweets." For more information on how to use twitter visit - http://www.wikihow.com/Use-Twitter
Join CIEL On Facebook
Join our community on Facebook. Meet other CIEL fans. Share our facebook news with your network. Share with your friends why you like and support us.

Learn More!
To receive CIEL's monthy newletter, click here.
---
Reasons To Support CIEL
Your support is critically needed. Please see: