2016 Frederick Anderson Climate Change Award Recipient – Naomi Oreskes, Professor of the History of Science, Harvard University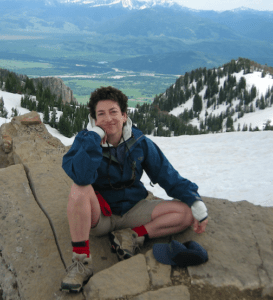 Doctor Naomi Oreskes has been instrumental in highlighting the true weight and history of the scientific consensus behind climate change and the organized efforts by opponents of climate action to cast doubt on that consensus. In her 2004 essay "The Scientific Consensus on Climate Change," Doctor Oreskes applied scientific technique to the history of science itself to demonstrate conclusively the scientific consensus that anthropogenic climate change is real. In turn, she applied historical analysis to climate science to expose the history and methodology of climate denial.
In her seminal work with Erik Conway, Merchants of Doubt, Doctor Oreskes revealed how the oil industry's climate denial campaigns deployed both strategies and personnel used by the tobacco conspirators in the preceding decades – a complex history of intertwined scandals that continues to unfold through CIEL's own work. As a growing body of evidence reveals the true extent of climate understanding within the fossil fuel industry, Doctor Oreskes' commitment to sound science and historical rigor provides a vital foundation for those working to bring a hidden history to light. And amidst Congressional attacks that seek to intimidate and suppress those efforts, Dr. Oreskes' own perseverance in the face of intense professional attacks on her research offers a model of courage, resolve, and a commitment to the power of truth.