Carla Garcia Zendejas, Director, People, Land & Resources Program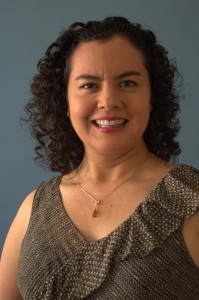 Carla Garcia Zendejas is an environmental attorney* from Tijuana, Mexico with fifteen years experience in the field. She served as staff attorney and was co-founder of Yeuani, the first public interest law organization on the border, which provided free legal services to women working in the maquiladora industry. Her early work in support of maquiladora workers led to broad environmental justice campaigns on the U.S.-Mexico border. She was instrumental in founding organizations which promoted sustainable energy infrastructure, water quality and government transparency and accountability. Carla succeeded in making government agencies more transparent to the public by incorporating public participation and right-to-know mechanisms into local regulations.
As Mexican Director for the Border Power Plant Working Group Carla empowered communities with critical knowledge to advocate against unsustainable liquefied natural gas projects in Mexico, the U.S. and Spain. In January of 2003 she was featured on "The NewsHour with Jim Lehrer" for her work challenging ill-advised power plants in Mexico designed to serve U.S. energy needs.
While serving as Officer for Human Rights & Extractive Industries at DPLF Carla trained indigenous communities across the Andean Region on their right to free, prior and informed consent while providing technical expertise on the impacts of mining.
Since 1998 Carla has been a partner with ELAW–Environmental Law Alliance Worldwide, a network of more than 300 public interest advocates from 70 countries.
She has served on the boards of several organizations including Vigilantes de Bahia Magdalena, Proyecto Fronterizo de Educacion Ambiental, Fronteras Unidas Pro Salud and the Waterkeeper Alliance. Carla earned a Masters in Law from the Washington College of Law at American University as a Fulbright Scholar.
Carla can be reached at cgarcia@ciel.org.
*Carla Garcia is not currently admitted to the District of Columbia bar.