Melissa Blue Sky, Senior Attorney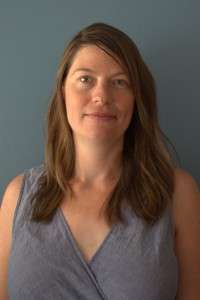 Melissa Blue Sky is a Staff Attorney in CIEL's People, Land, and Resources Program, and jointly serves as CIEL's Intern Program Coordinator. Melissa's practice focuses on avoiding and reducing impacts of development activities on forests and land. Her work incorporates a range of national and international legal and policy instruments to reduce illegal logging and conversion of forested lands for agriculture.
Melissa received her J.D. from American University Washington College of Law. She also holds a B.A. in Human Ecology from College of the Atlantic and an LL.M. in Law in Development from the University of Warwick. During law school, Melissa interned at the U.S. Environmental Protection Agency's Office of the General Counsel, the United States Trade Representative's Office of Environment and Natural Resources, the United Nations International Fund for Agricultural Development's Office of the General Counsel, and the Chilean law firm FerradaNehme. In addition, she was a Co-Editor in Chief of the Sustainable Development Law and Policy publication.
Prior to law school, Melissa was a legal assistant at Legal Aid Services of Oregon. She has also worked with NGOs in the United States, Europe, and Latin America on environmental law and policy issues ranging from citizen participation in watershed management to limiting mercury pollution and the negotiation process for multilateral environmental agreements. Melissa speaks English, Spanish, and French.
Melissa can be reached at mbluesky@ciel.org.