Although elephants and tigers get the most attention, CITES (Convention on International Trade in Endangered Species of Wild Fauna and Flora) is not only about animals. Plants, including trees, are listed under CITES as well.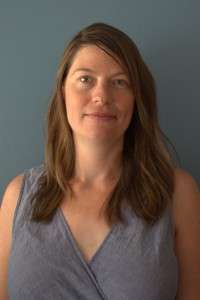 Last week, I sat as an observer and witnessed two "surprises" in CITES' 65th meeting of the Standing Committee. With Danielle van Oijen from Greenpeace, my focus at the meeting was better protection of Afrormosia (Pericopsis elata), a beautiful tree found in the forests of Central and West Africa. Afrormosia is endangered because of ongoing international trade for its precious wood, and was listed under CITES Annex II in 1992 to help ensure its survival through regulated trade. Having seen the soaring prices of Afrormosia timber, I am indeed convinced trade is a huge threat to the survival of the species.
The first "surprise" was that the timber industry lobby from DRC sat with the DRC government delegation, side by side. Indeed the intervention from the Congolese Government was all about the difficulties the loggers are facing to get the timber out of DRC and into the international market. It was an implicit message to CITES to leave the industry alone, in response to the report on DRC's failures in implementing CITES from the Secretariat in its ongoing Article XIII review.
Chatham House found that ten large logging companies are responsible for around 90% of all licensed harvesting and that two thirds of the logs harvested are of just four species: Sapele (Enthandophragma cylindricum), Wengé (Millettia laurentii), Iroko (Milicia excelsa) and Afrormosia (Pericopsis elata). This indicates the economic model is over-relying on a few species, which generally leads to over harvesting. Companies in DRC's Equateur and Oriental provinces seem to have built their entire business model around Afrormosia; much is at stake for the trade.
Although there is lot of science in CITES, it is also a highly political organization, making public condemnations of a state's failures to comply a rare occurrence. In the case of DRC, this means that while everyone knows that enforcement of CITES in the DRC is a mess, the paperwork often appears at first glance to be in order, making it very hard to take action. Nevertheless, a trend is developing; more and more parties to CITES are not satisfied by paper promises alone. A second, welcome surprise at the meeting was that Parties spoke up and encouraged DRC to provide inventories for an evidence-based export quota for next year by November 30, 2014, and to provide information on DRC's process for determining whether trade is non-detrimental to the species for discussion at the next Plants Committee meeting.
To really protect the Afrormosia species, DRC must immediately suspend all cutting of Afrormosia and cancel all authorizations for its cutting. It must also take legal action against those companies that were issued CITES permits and for which the DRC has since informed the CITES Secretariat that the permits were "unaccounted for," as well as against the officials that issued or facilitated the permits.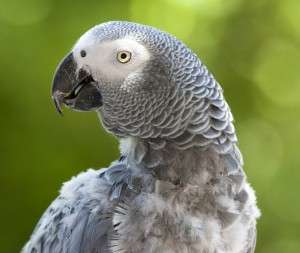 Although the Article XIII review of DRC is ongoing, it is conducted between the CITES Secretariat and the Party, and these communications are confidential. This process does not go far enough; CITES should do a country-wide review of trade from DRC or separate reviews for plant and animal species, and suspend all trade in CITES-listed species from DRC until compliance is guaranteed. As a result of a CITES Notification issued earlier this year due to significant problems with the permits from DRC, importing countries are obliged to check permits from DRC with the Secretariat, and now documents of origin will also be delivered by DRC for Afrormosia. These again need robust checks by the importing countries, since the paperwork from DRC can in no way be trusted on face value given the rampant corruption.
The same applies to the evidence DRC will bring to the table on sustainable harvest and export levels. CITES, Parties, and NGOs need to check the paperwork, go out into the forest and harbors and see what is happening there, and also open up containers. CITES can be a useful tool, but it is only effective if compliance and enforcement are employed to control the massive illegal trade in CITES-listed timber species, including Afrormosia.
Originally posted on July 18, 2015.