Amongst growing international pressure on the Honduran government for the murder of Berta Cáceres, another indigenous environmental activist was murdered last Wednesday in Honduras. Like Cáceres, Lesbia Yaneth Urquía was a member of the Civic Council of Popular and Indigenous Organizations of Honduras (COPINH) and had opposed a hydroelectric project – this time in San José, La Paz. Urquía's murder coincides with an ongoing consultation process for a national policy that protects indigenous peoples' right to free, prior, and informed consent.
The Justice Department of Honduras has opened up an investigation into Urquía's murder, but has cited robbery of Urquía's bicycle as a potential motive. Worse, the murder is also being investigated as an extortion case because Urquía had owned two hotels and a small market. Both these lines of inquiry ignore the target on Urquía's back as an indigenous, environmental human rights defender.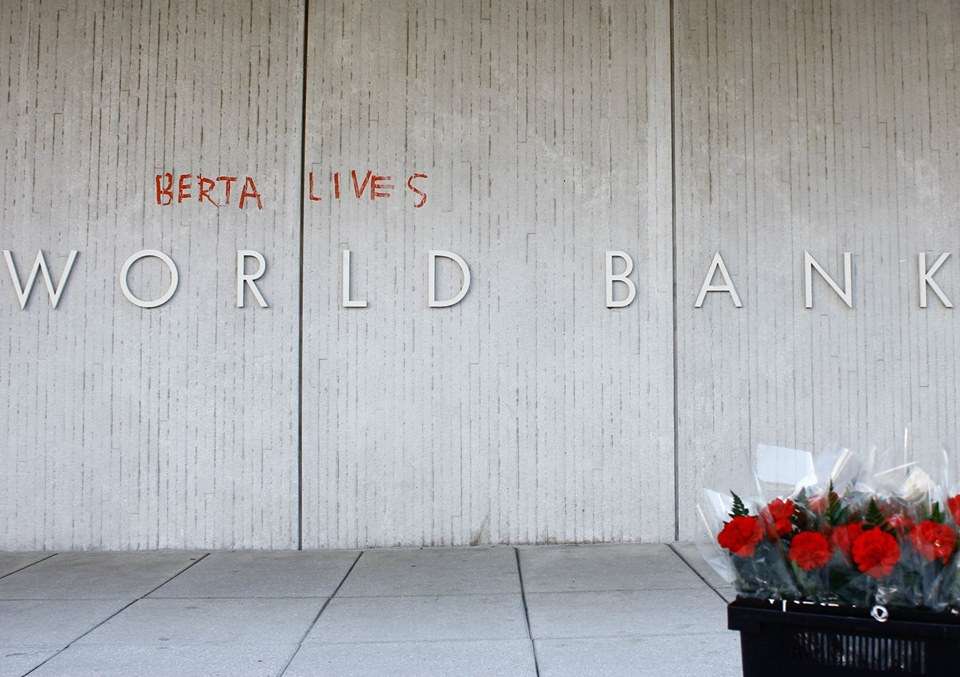 Four months earlier, Cáceres' murder investigation also began with the government misplacing blame, investigating Cáceres's fellow COPINH members instead of questioning Desarrollos Energéticos S.A. (DESA), the company Berta had been actively advocating against and been threatened by. In fact, the New Yorker found that it took a total of 11 days for the government investigation to even visit DESA.
The similarities between Urquía and Cáceres' murders are tragic parts of a pattern in which the Honduran government has been unable to provide adequate protection for environmental defenders. Global Witness data reveals a total of at least 109 environmental defenders being killed from 2010-2015 in Honduras. Many of these environmental defenders were advocating against State-supported large-scale infrastructure projects, just like Urquía and Cáceres who were leading organizing efforts to defend their land from hydroelectric projects in their respective regions.
Cáceres' case is unique, however, in that she had received international recognition for her activism prior to her death by winning the Goldman Environmental Prize. The Inter-American Commission on Human Rights (IACHR) had also ordered the Honduran government to provide protection for Cáceres by granting her precautionary measures. Yet Cáceres was clearly not provided adequate protection by the government.
After Cáceres' death, the IACHR also issued precautionary measures for members of COPINH, Berta's family, and Gustavo Castro, the sole witness to Berta's death. In its March 2016 Resolution, IACHR demands that the Honduran government "…adopt all the necessary measures to ensure members of COPINH their ability to carry out activities as human rights defenders without being subjected to acts of violence, threats and harassments." As a member of COPINH, Urquía was also entitled to these precautionary measures.
Relentless international condemnation of Cáceres' murder led to the Honduran Justice Department's announcement of the arrests of five suspects who were linked to both DESA and the Honduran military. However, Cáceres' family points out that the suspects should be investigated further and independently of the government.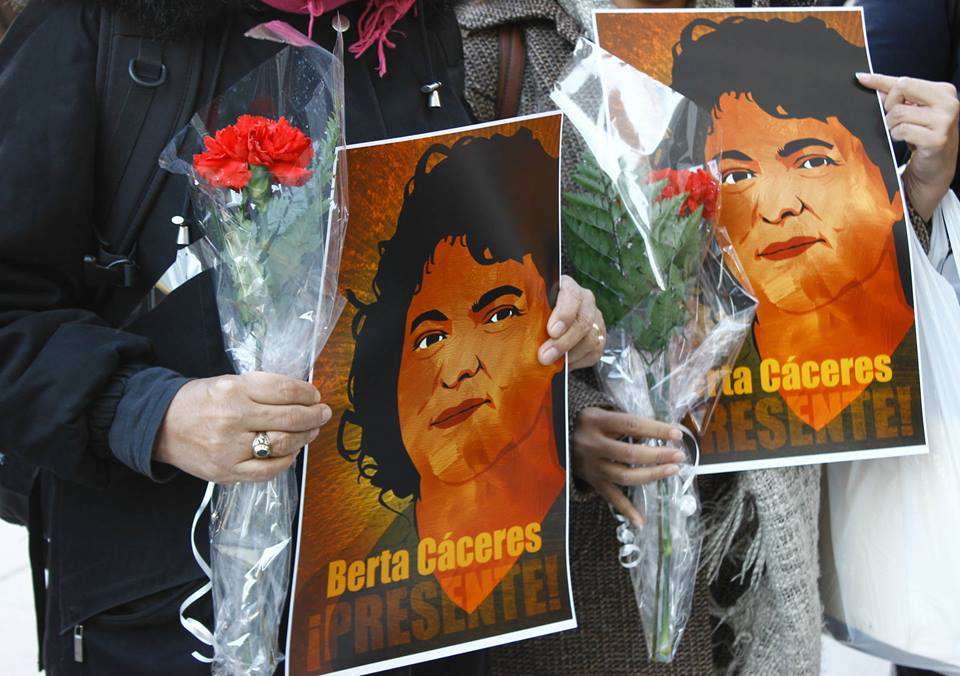 "Because we have been denied our right under Honduran law to participate in the investigative process from the beginning, we have no way of knowing if these arrests are the product of an exhaustive and diligent investigation, nor do we know if they include those who ordered the assassination," Cáceres' family argues in a statement on the arrests.
In the statement, Cáceres' family calls for an independent investigation conducted by the Inter-American Commission on Human Rights to ensure that the investigation complies with international legal standards. Despite widespread international support for an independent investigation, the Honduran government has continued its own investigation into Cáceres' murder, despite evidence of vested State interests in the Agua Zarca hydroelectric project that Cáceres had strongly opposed.
Urquía's recent murder further proves that international condemnation alone cannot stop the killing of environmental defenders in Honduras. Despite the great amount of international pressure on Honduras from both civil society organizations and activists in the wake of Cáceres' murder, the Government of Honduras failed to provide adequate protection for environmental defenders, effectively prioritizing large-scale infrastructure development over the lives of its citizens.
To be clear, these attacks on environmental defenders do not just happen in Honduras. Just last week, Gloria Capitan of the Filipino province of Bataan was killed while working in her karaoke bar. Capitan was an anti-coal activist who was leading opposition to coal storage plants in her local community of Lucanin. Villagers in Lucanin have been suffering from skin and respiratory conditions that may be a result of their proximity to these coal storage facilities.
According to Front Line Defenders, Capitan had constantly faced threats from the coal companies she protested. Despite the barrage of threats against Capitan, the Philippine government did not protect Capitan, and to date, the Philippine government has yet to launch an investigation into her murder.
The constant violent attacks against environmental defenders across the world have perversely normalized the deaths of the two women activists killed in the span of just last week. It is a pattern that can and must end. Effective protection for environmental defenders is necessary NOW. Governments must be held accountable for their role in perpetrating – or perpetuating the conditions that allow – attacks against environmental defenders. Until States renounce their vested interests in large-scale infrastructure projects and are willing to prioritize protection and respect for human rights, the lure of economic profit will continue to jeopardize whole communities, putting environmental human rights defenders most at risk.
Lesbia Yaneth Urquía PRESENTE! Gloria Capitan PRESENTE! Berta Cáceres PRESENTE!