Mexico is on a roll in demonstrating its commitment to address climate change. This week, it was the first developing country to submit its official contribution to the United Nations to reduce its greenhouse gas emissions as part of a new international climate agreement. This contribution pledge is also the first and only one to reference human rights, gender, and stakeholder consultations thus far. Earlier this year, Mexico also joined 17 other countries in pledging to promote and respect human rights in its climate actions as part of the Geneva Pledge.
Considering Mexico's apparent interest in protecting rights in resolving climate change, and that approximately one third of Mexico is covered with forests, the country has also worked hard to develop a national strategy to reduce emissions from deforestation and forest degradation (REDD+). In our report, The Development of a National Safeguard System for REDD + in Mexico: A Case for the Value of International Guidance, which we wrote in collaboration with the Mexican Center for Environmental Law and the Bank Information Center, we recognize and highlight Mexico's great efforts. For example, Mexico has taken the initial steps necessary to
establish a National Safeguard System for REDD+ and has sought ways to strengthen governance, promote rural development, and support stakeholder engagement.
However, we also suggest that Mexico offers a useful example of how even a country that is committed to addressing climate change and that has made strong advances in REDD+ could still benefit from further international guidance. For instance, Mexico, like other countries implementing REDD+, must comply with the required UNFCCC social, environmental, and governance safeguards as well as the standards set by other international institutions providing funding for REDD+. Mexico receives substantial financial support for REDD+ from the World Bank. It engages in both the World Bank's administered Forest Carbon Partnership Facility (FCPF) and the Forest Investment Program (FIP); and thus, Mexico must also comply with World Bank safeguard policies.
As the World Bank Spring Meetings are around the corner, it is worth revisiting our case study and reflecting on the role of the World Bank's standards in Mexico's REDD+ implementation. The current World Bank safeguard review process has implications for Mexico and for REDD+ finance. It will also likely initiate a series of cascading impacts on the governing standards of other sources of REDD+ finance, which is worrisome considering the first draft of the World Bank's Environmental and Social Management Framework has drastically weakened protections on forests, biodiversity, indigenous peoples, and other local communities.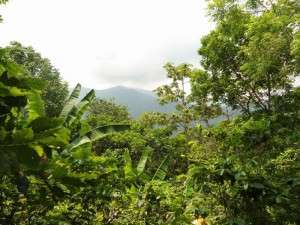 Recognizing that Mexico wants to protect its forests and address climate change, further guidance from the UNFCCC on how to demonstrate that the REDD+ safeguards have been complied with is a battle worth fighting in the upcoming round of climate negotiations this June. We will also raise this important issue during the approaching World Bank Spring Meetings. Without further international guidance for REDD+, the extent to which rights and biodiversity are protected, respected, and conserved will vary, and REDD+ implementation will be plagued with land grabbing, reversals, and leakage.
If you are interested in our Mexico report, you should also check out our other case study that highlights why an illegal logging crisis prevents effective REDD+ implementation in Peru. Both the Mexico and Peru case studies are also available in Spanish.
Originally posted on April 3, 2015.