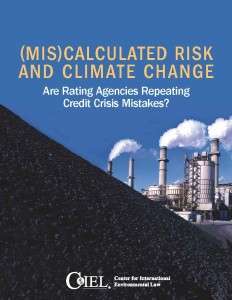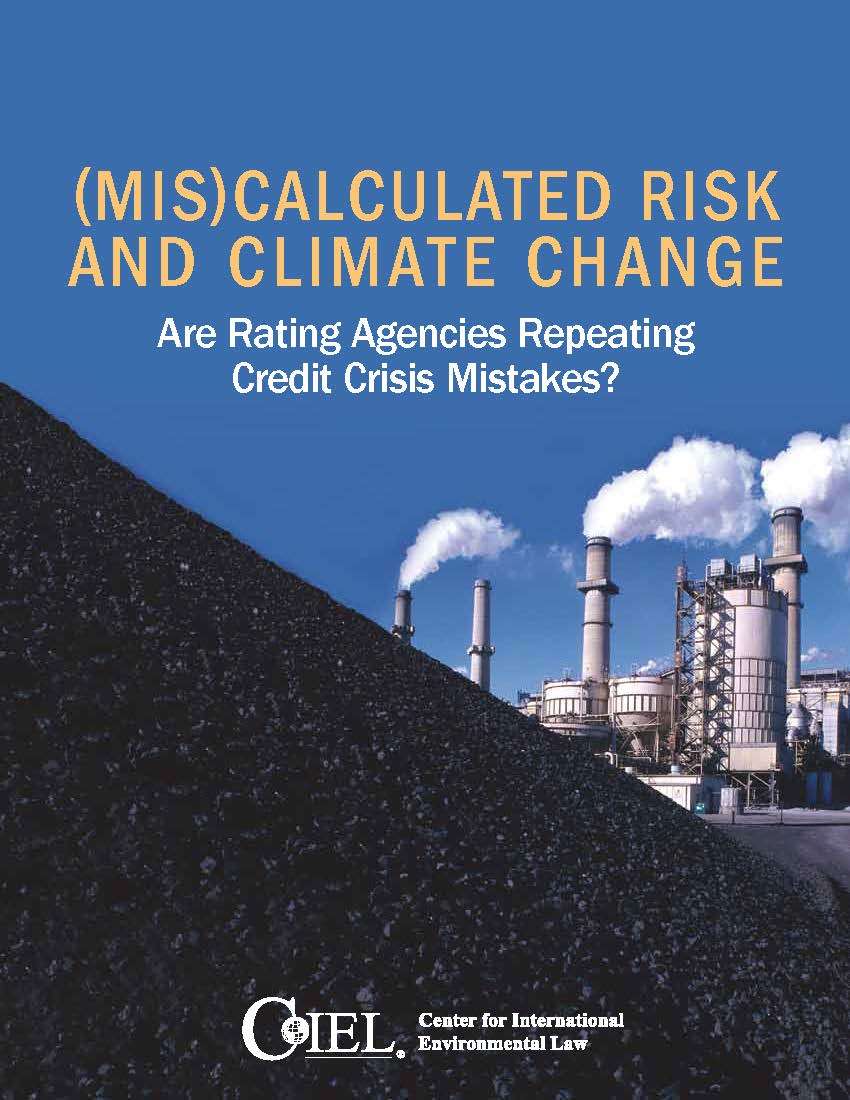 (Mis)Calculated Risk and Climate Change – Are Rating Agencies Repeating Credit Crisis Mistakes? demonstrates that by not adequately accounting for climate risks, rating agencies could be repeating the mistakes of the credit crisis where risk was underestimated to the detriment of the global financial system.
By not factoring in climate risk, credit rating agencies are assuming a business as usual approach to fossil fuel investment, which would result in 4° Celsius or greater warming of the planet. However, nearly 200 nations have agreed to limit global warming below 2°C, with a number of nations calling for below 1.5°C. Even as governments work together to achieve that goal that goal, there is a growing trend in international, national, business, consumer, legal, regulatory, and social efforts to mitigate climate change and avoid the current trajectory.
In assuming a business as usual scenario, rating agencies may be artificially inflating the credit ratings and financial value of companies that contribute to global warming. This poses significant risks for investors, and the climate, and could expose rating agencies themselves to legal liability.