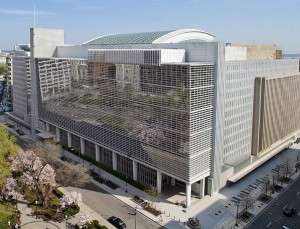 The last ten years have seen a surge in the use of a new model of lending by institutions that fund development. This model departs from the  direct financing of projects or programs in developing countries. Instead, funds are channelled through financial intermediaries (Fis), such as private equity funds, banks, or credit agencies.
FI lending is becoming common across all sectors, including climate finance, infrastructure development, and even basic services like healthcare and education. For example, the International Finance Corporation (IFC) has invested $20m equity in the $100m Asia Water Fund. This has fueled controversy surrounding the World Bank's support for private sector involvement in water.' A recent study of 350 private equity funds backing infrastructure in developing countries found that 125 had received development finance support from FIs
In 2011, over half of the overall portfolio of the International Finance Corporation (a member of the World Bank Group) was made up of lending to FIs. The European Investment Bank has doubled its use of this model over the last ten years, so that it now accounts for nearly 40 percent of lending. Development finance institutions (DFis) promote the role of FIs in helping to reach small businesses.5 1ndeed, in developing economies, there is a gap to be filled: access to financial services and private finance plays a critical role in economic and social development, but is often sorely lacking.
However, questions are being asked about whether this new model of lending is achieving the desired result of environmentally sustainable pro-poor development. FI-funded activities that impact negatively upon the rights of people living in poverty concerning land and resources are of particular concern.